The sight of interest
«LANDING SITE OF THE FIRST SPACEMAN IN THE WORLD YURI ALEKSEYEVICH GAGARIN»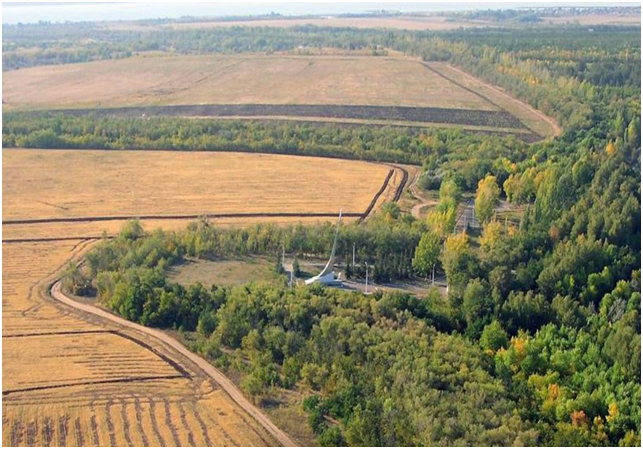 Landing site of the first spaceman in the world Yuri Gagarin is located in Engels District of Saratov region.
The hero of the Soviet Union, cosmonaut and colonel Yuri Gagarin shared his impressions after the first space flight with Saratov youth: "Down flashed the Volga River. I had recognized the river's banks, over which D.P. Martyanov taught me to fly on the airplane. Everything was familiar: landscapes, roads and Saratov houses, witch like cubes piled in the distance".
The Spacecraft «East», had being flown around the Globe, landed at 10:55 a.m.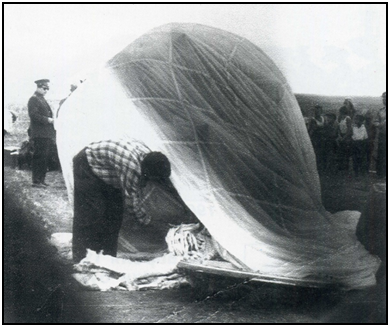 Spacecraft "East" after landing.
By the evening of the same day a pillar with wooden plaque was placed at the landing site.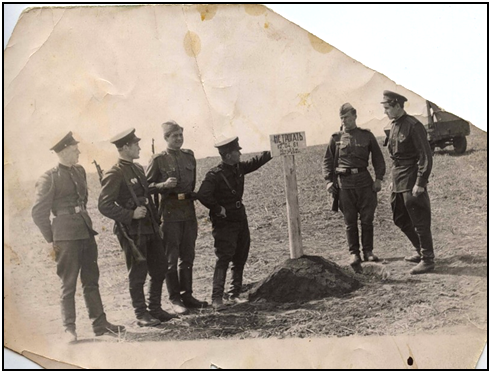 Later soldiers installed a pedestal with photo of first cosmonaut and inscription "Yu.A. Gagarin touched this land at 10:55 a.m. 12.04.1961".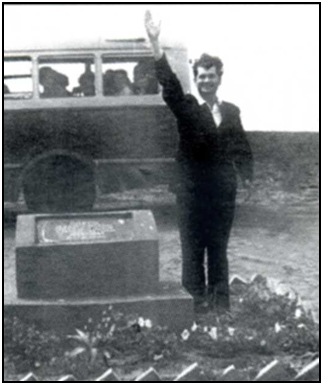 This temporary pedestal was a prototype of the future obelisk.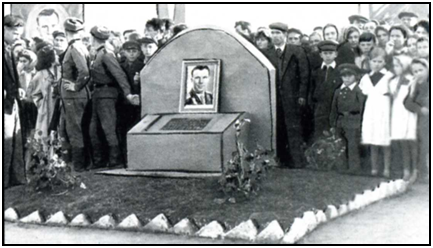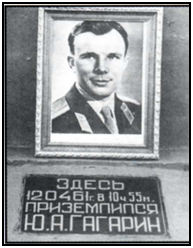 School children planted the trees and flower-beds near pedestal and the circle wooden arch. Adults hung up the celebratory billboards.
Obelisk with arch. 1962 yr.
Then there was erected the 12 meter wooden obelisk, reminding takeoff of a rocket.
Landing site, 1963 yr.
Ultimately a marble obelisk on the postament was mounted on the 10th May 1965 yr.
Obelisk on Gagarin field in sixties.
Asphalted roads had been laid on landing site in December 1966 yr. Improvement works of landing site had been done for the ten-year jubilee of the first space journey.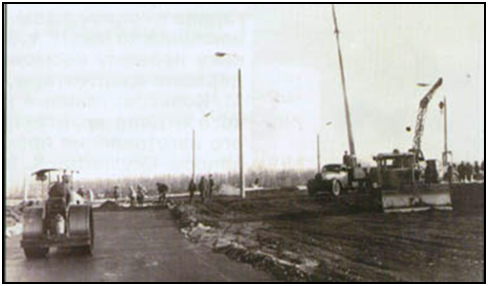 Asphalt works near landing site.
Capsule with message for youngers of 2001 yr. was laid at the obelisk in 1971 yr.
Gagarin's statue, created by sculptor K.A. Matveeva, was added in 1981 yr. (twenty-year jubilee of first space journey).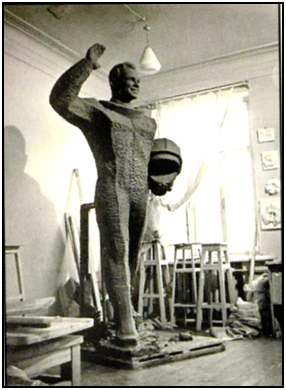 Model of Gagari's statue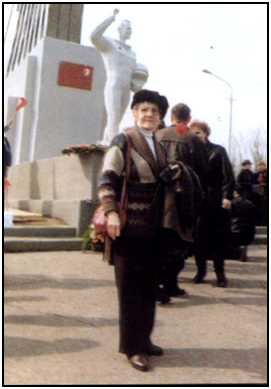 Sculptor K.A. Matveeva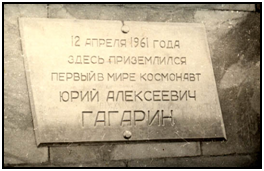 Sculptor A.A. Rozhnikov and architect M.V. Tichomirov created new objects of the memorial complex including monuments of the great scientist of space – K.E. Tsiolkovsky and main constructor of rocket engineering – S.P. Korolev.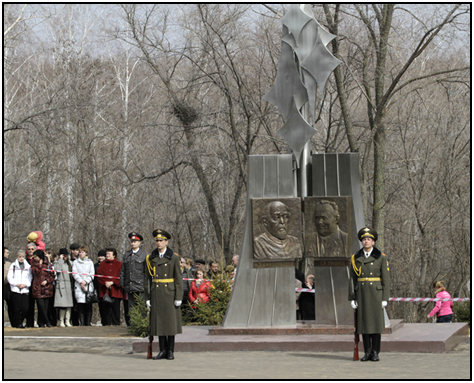 Also architects created "Cosmonauts Gallery" – bas-relief portraits of 12 cosmonauts, who were born, be trained or landed in Saratov region.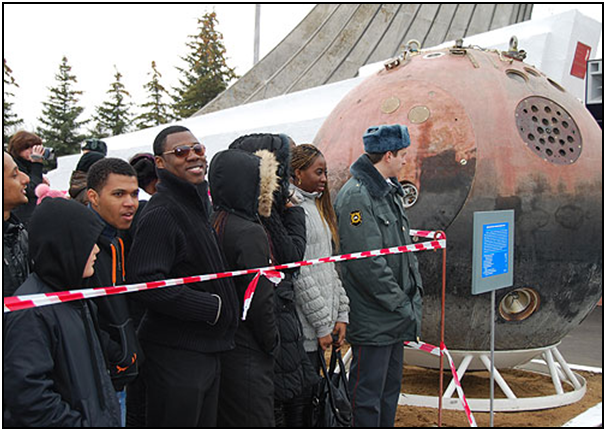 Spaceship "Photon" complemented the unique complex of the human's victory in the Universe.
At the present day we have created race tracks, wayside trees, grandstands. We have many projects of the memorial development in the future.